Liposuction is a surgical cosmetic procedure that focuses on removing excess fat from a targeted body part. Patients must understand liposuction should not be considered an overall weight-loss method, nor as a treatment for disorders like obesity. This procedure is instead designed to contour one's body to improve a specific area's appearance.
During liposuction, patients may be administered general anesthesia, which will render them unconscious for between one and four hours. In the case that liposuction is done in very small areas, a local anesthetic will be used. Updated versions of liposuction, such as the minimally invasive laser variation, can also be done under a local anesthetic.
The most popular form of liposuction is known as tumescent liposuction. Liters of a saline solution mixed with the anesthetic lidocaine and a vessel constrictor is pumped into the treated area of fat. This solution is designed to both numb the area and help break down fat.
The physician then sucks out the fat with a cannula or a small suction tube.
How Much Weight Will I Lose With Liposuction?
As mentioned before, liposuction should not be considered as a weight-loss method. Therefore, do not expect to lose a vast amount of pounds after your treatment. Liposuction removes fat from areas that will improve your aesthetic appearance and is a method for cosmetic improvements.
Liposuction can safely remove fat at around 6 to 8 pounds, with a maximum of 12 pounds possibly being lost during a single procedure. Note that a large portion of this material removed is not fat, but instead bodily fluids and blood that will regenerate with time. Furthermore, the more significant the amount of fat removed in a single day, the higher the risk of suffering any complications.
If a patient wants more fat removed than the safe limit, the surgeon may recommend breaking the procedure up into multiple sessions.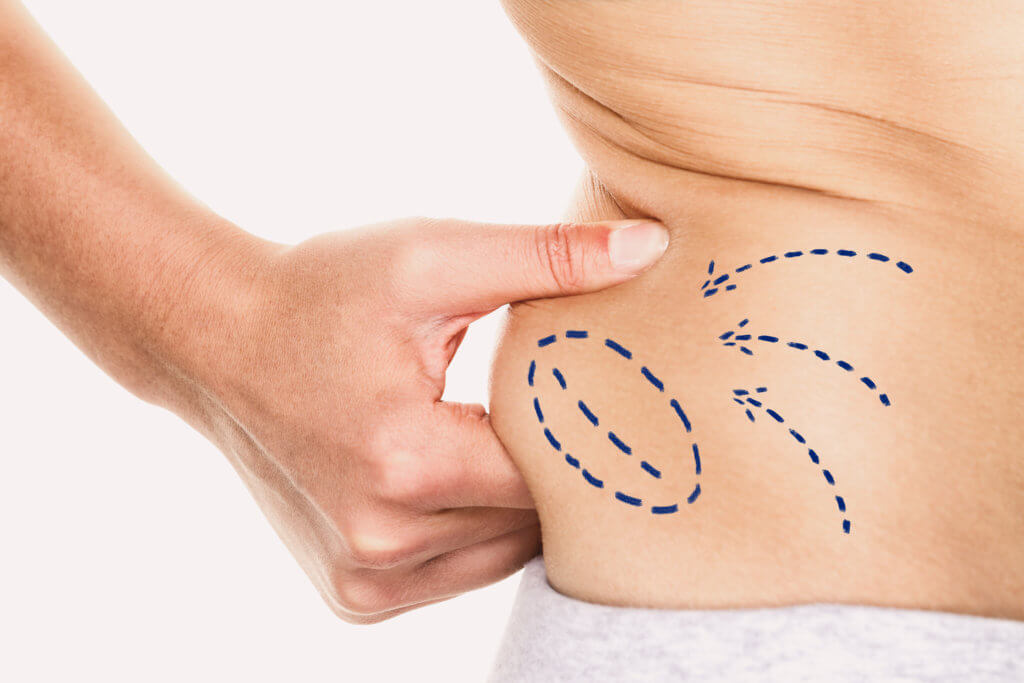 Is Liposuction Permanent?
A question commonly asked about liposuction is if the results are permanent. The answer largely depends on a patient's lifestyle choices. If someone gains weight post-procedure, their body may start to look different than it did right after liposuction.
The fat cells that are removed after liposuction never come back. Yet if you experience a 10 percent increase in body weight, new fat cells can develop throughout the entire body, even in those areas treated by liposuction.
What all this means if you maintain your weight post-procedure, then the results are practically permanent.
When Can I See Liposuction Results?
A few weeks post-procedure, you will have to deal with a good amount of postoperative swelling and discomfort. The rate at which that swelling decreases solely depends on the surgical technique applies and the methods for postoperative care. Liposuction results usually become evident, and the side effects subside entirely, three months after the surgeon closes the incisions with stitches.