Despite technological advancements in recent years that have continually made liposuction safer, the procedure still can pose significant risks to patients. This article will break down some steps to reduce pain before and after liposuction, the health requirements you should check off to ensure you're qualified, and what you should expect during recovery.
First off, know that you will not feel any pain or discomfort during liposuction, as you will be under some anesthesia, either local or general. But after the operation, you will feel some discomfort, pain, and bruising. This recovery period should last approximately 8-10 days.
Ways To Prepare and Minimize Discomfort Include:
Visiting and talking to your doctor, voicing your concerns, and letting him guide you through the preparation process.
Asking what type of anesthesia will be used and why. General anesthesia tends to be used for more invasive procedures.
Inquiring about any medications you can and cannot take before the procedure.
To Reduce Pain, Discomfort, and Bruising After the Procedure:
Make sure to follow the doctor's instructions to the tee, most importantly, when it comes to the medications that you need to take after the procedure.
Don't be afraid to take the pain killers, if prescribed.
Wear compression garments to help reduce pain and maintain posture and shape during the recovery.
Rest up and try to relax, taking the suggested amount of time off from work.
Drink sufficient water and fluids.
Avoid salty foods, which can make you swell.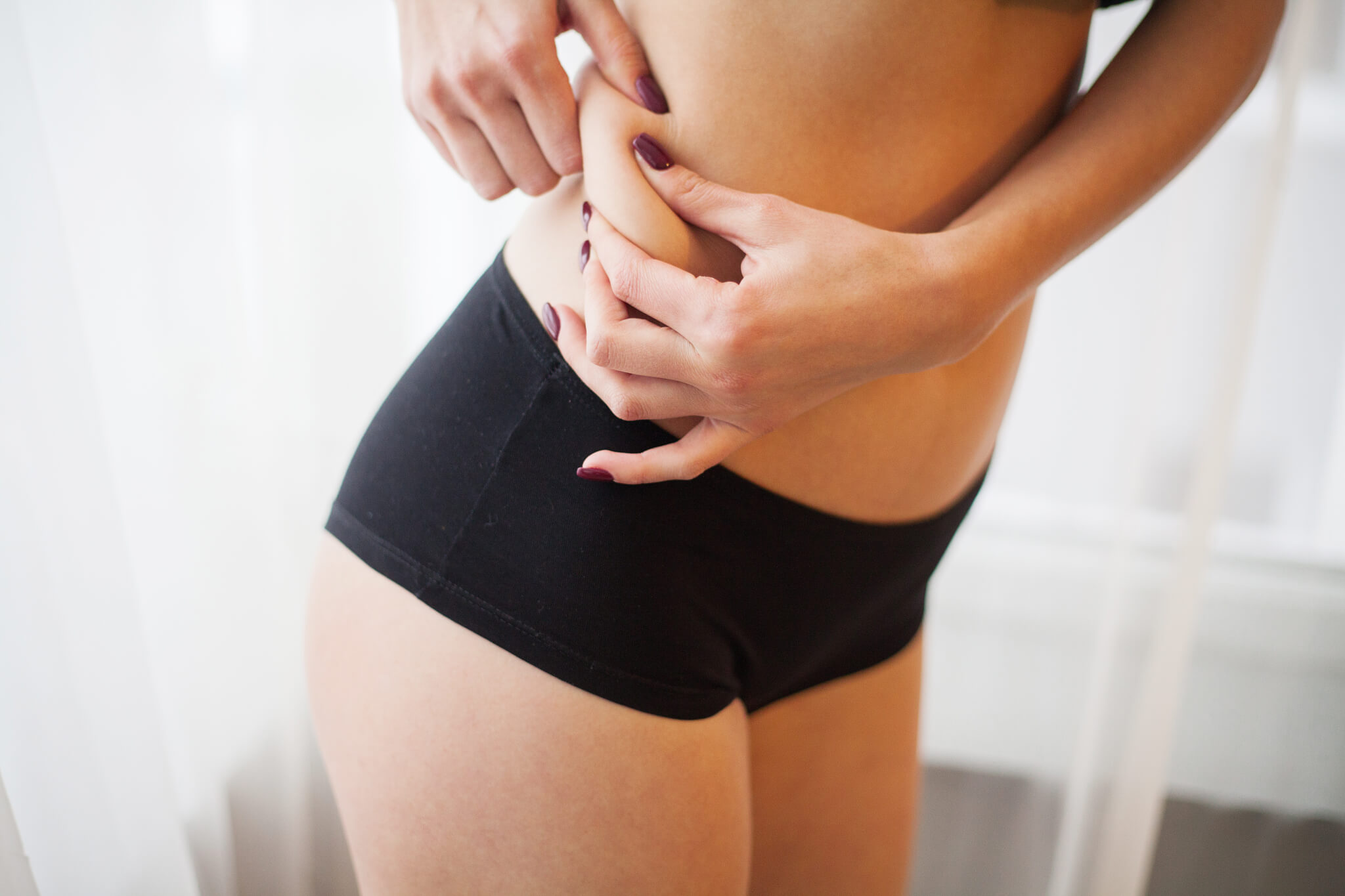 Is Liposuction Right for You?
These are some guidelines that can help determine if you are the right candidate for liposuction.
Good Candidates Include People Who:
Have excellent skin elasticity, or at least do not have a lot of excess skin
Have exercised regularly and eating clean but still cannot get rid of annoying fat deposits
Are not overweight
Are not looking for a weight-loss procedure
Consider themselves to be in OK to good shape overall
Avoid Liposuction if You:
Smoke regularly
Have chronic health problems
Have a weak immune system
Are overweight and want a weight-loss procedure
Have a lot of excess skin
Have a history of or a direct family member(s) with diabetes, seizure, deep vein thrombosis, or heart problems
Take medications such as blood thinners, which may increase the risk of bleeding
Common Risks of Liposuction
As you may know, liposuction's degree of invasiveness varies depending on the specific method used. This procedure can pose some significant risks to those unfit for surgery. These risks include:
Risks During Surgery

Anesthesia complications
Nerve damage
Shock
Death (as with all surgeries, this is an extremely improbable risk
Risks After the Surgery
Blood clots
Overflow of fluids in the lungs
Infections
Bleeding under the skin
Swelling and bruising
Death of skin cells
Adverse reaction to anesthesia and other medications
Heart and kidney problems
Risks During Recovery

Your resulting body shape is not what you were hoping for
Bruising, discomfort, swelling, and numbness
Infections
Wavy, dimpled, or bumpy skin
Changes in how your skin feels
Long-term Side Effects of Liposuction?
The lasting residual effects of the procedure can vary. As we stated before, liposuction extracts fatty deposits from designated sections of the body, meaning if you regain some of the lost weight, it will not grow back in the treated area. With this said, if you gain excessive weight after a liposuction-assisted fat transfer, the inserted fat will have to find new fat cells to attach itself to, which may result in an oddly shaped body. This injected fat can also pose an immediate medical danger if it surrounds crucial organs like the heart or liver.
For best results, you should exercise regularly and eat healthily for approximately one month before surgery. Please talk to a board-certified surgeon to see if liposuction is right for you.