Our dream bodies are never easy to achieve. New diets come and go, but let's face it, you have probably have tried almost all of them with few results to show. Even people who exercise consistently often have some stubborn fat that just does not go away, no matter how many ab exercises or crunches they do at the gym.
Most cosmetic surgery patients are unafraid of making sacrifices and putting in hard work. Still, many also want a way to see immediate results that will help them stay motivated throughout the process.
With advances in modern surgical technology, there are endless numbers of cosmetic options that can help take care of that stubborn fat.
One of the most innovative variations of traditional liposuction is laser liposuction. Not to be confused with noninvasive laser liposuction, this is a minimally invasive procedure that has gained popularity thanks to the fantastic results produced in recent years.
Laser liposuction utilizes concentrated heat to melt and break down your fat, which is later removed through a small incision. Doctors use a small, tube-like tool called a cannula throughout the procedure. The cannula has the laser-head attached for the first part of the procedure and then has a vacuum head attached to extract the melted fat from the body. It is even less invasive than traditional liposuction thanks to the lasers doing the hard part of breaking down the fat, which provides for a much less traumatic extraction process.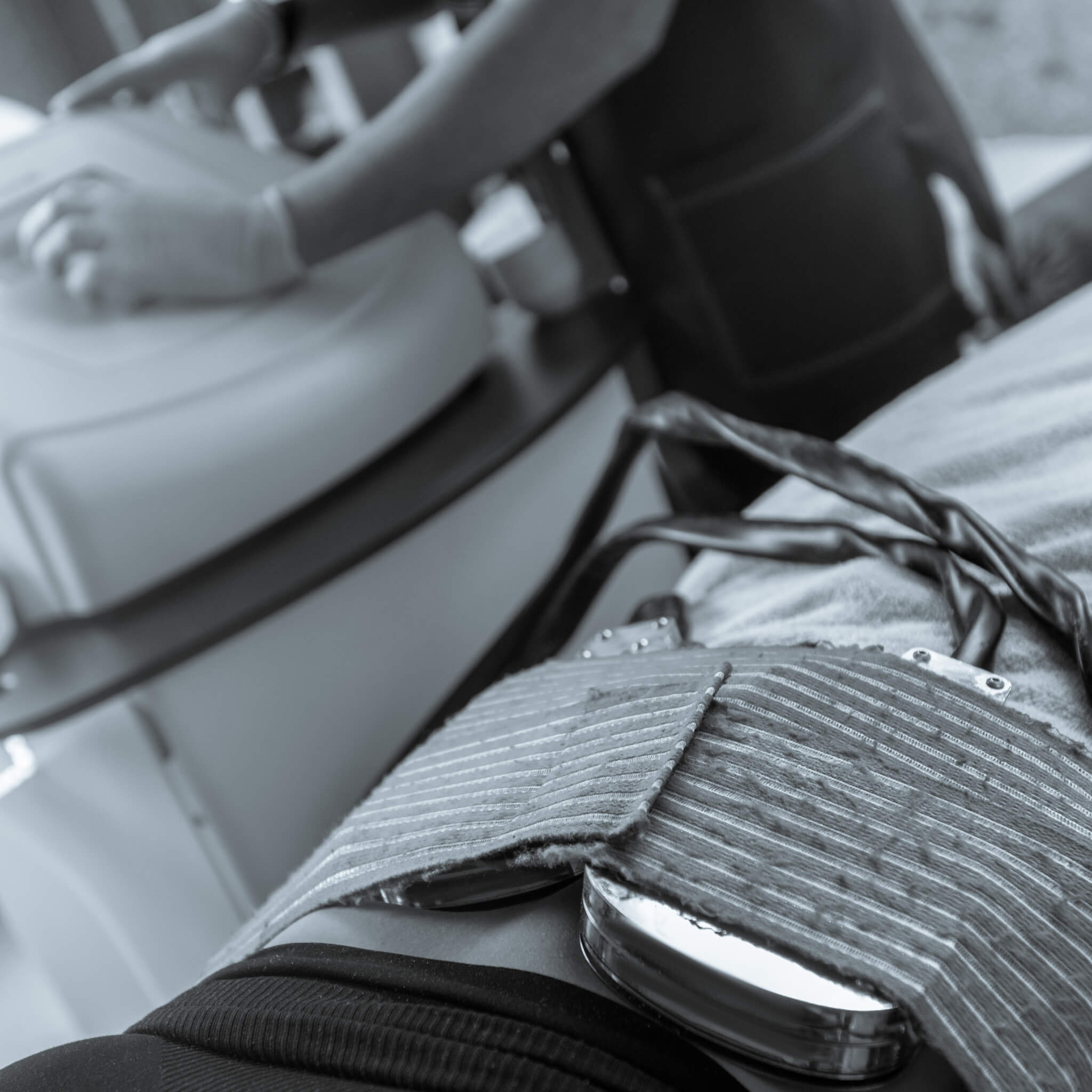 This minimally invasive procedure requires the use of local anesthetic, at least. Patients looking to target a large area or multiple body parts during the process may even require general anesthesia, as is usually the case in traditional liposuction.
Noninvasive laser liposuction (as pictured above) requires no cuts or any tools inserted into the body. Instead, pads placed on the skin surface emit energy that breaks down fat cells. Over the next few weeks, your body slowly and naturally disposes of these cells in a process similar to CoolSculpting.
In the minimally invasive version, the size of the incision through which the cannula removes fat can be much smaller than in traditional liposuction. This smaller incision means that, in all likelihood, your wound can be closed without the need for stitches. You will also reap the benefit of reduced swelling and bruising, which often occur in areas sealed with stitches following liposuction.
Results will show up almost immediately after the procedure. We strongly urge you to change your lifestyle to a healthier one with copious amounts of exercise, if you have not already done so. Doing this will help to preserve the effects of laser lipo and create long-lasting changes that can do wonders for boosting your self-esteem.